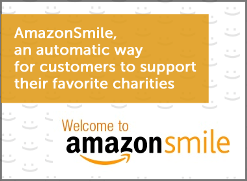 The 2-1-1 Crisis/Hotline and Information Center of Pathways of Central Ohio offers confidential 24-hour, 7-day- a-week telephone crisis services for issues involving mental health, suicide, alcohol and drug use/abuse, and intellectual disabilities.   Information and referral services include assistance in linking callers with resources such as temporary housing, financial help, medical care, counseling, victim assistance, domestic violence resources, suicide prevention, and resources for senior citizens.  The center also is the main point of contact for community emergencies or disasters, sponsors a Recovery Line for persons recovering from mental illness, and provides after-hours coverage for many Licking and Knox County social service agencies.
| | | |
| --- | --- | --- |
|   | |   |
Specially trained crisis response specialists help callers define problems and feelings and explore possible solutions.  The 2-1-1 Crisis/Hotline and Information Center of Pathways is certified by the Ohio Department of Mental Health  and Addiction Services and is a participating center of the National Suicide Prevention Lifeline (1-800 273-TALK).  It is also nationally accredited by the Alliance of Information and Referral Systems (AIRS).
The 2-1-1 Crisis/Hotline and Information Center of Pathways maintains a database of more than 2750 local, state and national resources — the most comprehensive in Licking and Knox Counties — to help with information and referral calls. A web-based version of the database can be accessed through this web page by clicking the 2-1-1 online resource directory logo above or at the bottom of this page. The 2-1-1 Crisis/Hotline receives over 36,000 calls annually.
The 2-1-1 Crisis/Hotline has been answering calls for help and linking callers to local resources for over 40 years. Click here to learn more about our history.
Fee: No cost to callers. Services are underwritten by Mental Health and Recovery for Licking and Knox Counties, the United Way of Licking County, and the United Way of Knox County.
Eligibility: Anyone who works or lives in Licking and Knox Counties
Referral: No restrictions.
How to Contact the 2-1-1 Crisis/Hotline and Information Center of Pathways
By Phone: The 2-1-1 Crisis/Hotline can be reached 24 hours a day, 7 days a week by simply dialing 2-1-1 on your landline telephone and most cell phones in Licking and Knox Counties.  You may also dial (800) 544-1601 and, in Licking County, (740) 345-HELP (4357). NOTE: 2-1-1 availability and service may vary depending on your cellular, cable or VOIP telephone services provider.
When you dial 2-1-1, your call will be answered by one of Pathways' special trained Crisis Response Specialists (CRS). The CRS will treat your call as confidential. The CRS may ask your name and where you are calling from but you do not have to give that information (although where you live can be helpful in making referrals to services). You will find the CRS to be an excellent listener and very knowledgeable.
Very rarely, you may find yourself in queue if call volume is high. You are encouraged to hold, as your wait should not be that long. Multi-lingual services provided with assistance of Language Line.
By TDD/TTY (Text Telephone): Speech and hearing-impaired persons call Ohio Relay Service at (800) 750-0750.
By Internet: The 2-1-1 Crisis/Hotline database of over 740 agencies and 2750 programs is also accessible on-line at our resource web site: Online Resource Directory.  The online resource directory includes resources in Licking and Knox Counties, the surrounding area, the State of Ohio and the United States.
An added feature of the online database is the ability of organizations to send Pathways updates to their information. New organizations can also email Pathways regarding being added to the database. Information in the database is used to help 2-1-1 callers and website visitors navigate the maze of social services available in our area. The inclusion/exclusion policy incorporates fair and open decision-making that serves the broadest needs of the community. Inclusion in the database does not constitute an endorsement of or liability for any agency, program or service. To view our 2-1-1 Inclusion/Exclusion Policy, click here.
Other 2-1-1 Services
Answering Services:
The 2-1-1 Crisis/Hotline provides a cost-effective way for social service agencies to remain available to their clients after-hours. Some of the local organizations served by Pathways include the Licking County Coalition for Housing, the Licking County Board of Development Disabilities, New Directions of Knox County, The Main Place, Behavioral Healthcare Partners and more. Contact our administrative offices at 740-345-6166 for more information on how Pathways can help you meet the needs of your clients.
Recovery Line:
The Recovery Line is a warm line staffed by Crisis Response Specialists that offers support and coaching for people who are recovering from a variety of mental health issues. The Crisis Response Specialists are there at time when the counselor or case manager may not be available.
The Recovery Line works in conjunction with mental health professionals to support the recovery plans that have been negotiated with callers. If you are in recovery and would like some extra support with your plan, call 2-1-1 to find out how we can help. If you are a mental health professional and have a client that could benefit from the Recovery Line, call our administrative offices at 740-345-6166 during normal business hours. This is a free service.
Resource Directory:
Pathways no longer creates a bound Resource Directory on a bi-annual basis due to rising printing costs. Pathways can create specialized resource directories such as the ones listed below. Call our administrative offices at 740-345-6166 during normal business hours if there is a specialized directory we can create for your organization.
Downtown Newark Emergency Services Guide     updated 05/2015
Knox County Emergency Services Guide     updated 2/2016
Licking County Re-Entry Resources Guide    updated 4/2015
Western Licking County Emergency Services Guide     updated 03/2016
Specific Topic Brochures:
2-1-1 Foreclosure Resource Sheet
2-1-1 Economic Hardship Flier
 2-1-1 Monthly Community Report
Report Archives     updated monthly
This report is designed to provide you with a few monthly statistics regarding requests received and services provided. We have also listed some other statistics, new agency information, and highlighted special programs/services available to our callers. We hope this report gives you some insight into what we do, who we serve, and what services are out there for our callers.